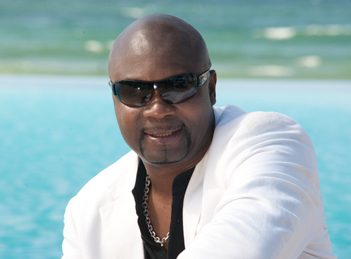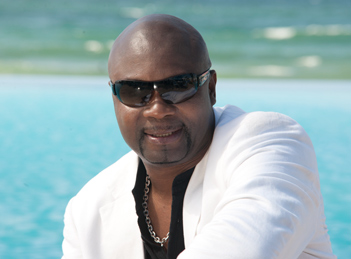 His real name is TJ Cases, but people know him as Low Deep T. At the moment he is one of the foreign artists who's song "Casablanca" is one of the most broadcasted in Romania. Although his "explosion" on the international music scene occurred  after releasing his album "Big Love" in 2011, Low Deep T remains on track so far. Find out what changes has "suffered" Low Deep T in order to become what he is today, but also what are his future plans. Enjoy!
Tonica: Hello, Low Deep T. You are already very well known here, in Romania, thanks to your first album "Big Love" and you are on the top of all playlists with "Casablanca". What do you think about that?
Low Deep T: I am really happy with the support I have received from Romania in my singing career so far, it is quite incredible. I love all my Romanian fans, they are amazing.
T.: You had concerts in many Romanian towns. Which one did you like most?
I loved the concerts in venues where I can touch the fans when I am performing and the ones in Bacau and Iasi were good for that. I love to feel the fans when I perform; I like to be close to them.
T.: What can you tell us about Low Deep T Romanian Tour 2012, which was held in Mamaia, Bacau, Bucuresti, Galati etc.?
The tour went quite well. It was a very good learning experience and nothing beats going out there and meeting and performing to the fans I love it. I must admit though, that I cannot wait for the time when I can start giving concerts in halls where all my fans can attend, because I am only playing to half of my fan base in the clubs, I have so many fans who cannot come to my shows in the clubs at that time when we usually perform which most times are early hours of the morning and the sound and voice production in the clubs is not usually the best.
T.: What's the difference between the Romanian public and the international one?
Well, there is no major difference really between the Romanian and the international ones, they are all just as supportive and love a good show, which I try my best to give.
T.: People who come to Romania say that our girls are very beautiful. What do you think about that?
I didn't really have any experience with a Romanian girl but I see beautiful girls at my concerts all the time.
T.: We know that before you started singing you had been a producer and song writer. What was the reason that made you sing?
Well the reason that made me start using my voice was that I simply needed to start making a good living again, because the record industry had changed a lot over the last years and an artist had to do shows in order to live well. As a songwriter and a producer, I was let down many times by unprofessional singers who were not hard working enough to allow me to achieve big success as a writer/producer so I came to the decision that I had to try something new. The last card I had to play was to try myself and I am so lucky that the fans reacted very well to my voice.
T.: You have many singles ("Big Love", "Feelings for you", "Let's go back", "Casablanca") and an album released in 2011. They all are a real success. Tell us the secret.
I am glad you mentioned all those songs, because most of my Romanian fans know me not only for "Casablanca" but for other songs as well. I also see a lot of Romanian djs mixing compilations of my music. This really makes me happy. The secret is that I work very hard and I am truly blessed with a talent to write songs, that is why I stopped being a Lawyer to concentrate on this full time.
T.: Tell us about your single, "Casablanca". What is the story of the video and what is it about, because a lot of people think it is a love song.
The story of the Casablanca video is really quite a simple one. It tells a simple story of how I realized I made a mistake and decided to head back to Casablanca to find the love of my life. Actually the inspiration for the song "Casablanca" comes from the fact that when I started singing 3 years ago, I noticed on Facebook that I was receiving a lot of fans from Morocco and the main city where most were coming from was Casablanca, so I wrote the song as a love song to thank them.
T.: You spent some time here, in Romania and you had the opportunity to meet a lot of Romanian artists. Is there any artist that impressed you most?
I must admit that although I spent a lot of time in Romania last year, I never had opportunities to meet artists and singers. Maybe this will change in the future as you have many good singers in Romania. I heard a lot of them on radio whilst in the car and I really like a few of the voices I heard.
T.: Will you come back again to Romania?
Of course I will come back to Romania, I have so many fans and it is always a pleasure to come back to perform.
T.: What are your future plans?
My future plans are to continue doing what I am doing now, keep releasing good quality soulful songs and keep improving as a singer and performer.
T.: Send some thoughts to your fans…
I love all my Fans in Romania and first of all I thank you all for the tremendous support of last year and I promise that this ride with me is going to be a great one as I have so many songs yet to be released for us all to enjoy and hopefully that I will bring joy to all of you.
Text: Andreea Popescu